MARTA
Title: Development of an Innovative Multiplatform Smart Drifter – UMV – SAPR For Marine Investigations.
ICCOM Principal Investigator: Vincenzo Palleschi.
Project Type: National – Tuscany Region (POR CREO FESR TOSCANA 2014-2020).
Duration: 15/01/2020-31/12/2022.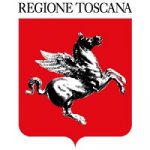 Abstract: The project aims to define and validate an innovative method for studying marine currents and the presence of microplastics in the marine environment. It is based on a new monitoring system: the Smart Drifter Cluster (SDC), a cluster of new intercommunicating eco-drifters in an adaptive and intelligent way, and a system for forecasting and monitoring the dynamics of the drifter cluster. The role of the ICCOM unit will be the creation of a microplastic sensor to be mounted on Smart Drifters. The DSC will be supported by an independent marine drone (DMA), able to intercept the radio signal transmitted by the cluster and send it via GPS or satellite network. The drone will have the same sensors on board as the drifters so that the whole constitutes a multi-instrumental and multifunctional platform. Robustness, compact dimensions and low costs are the non-negotiable constraints for the realization of this innovative project, whose prospects for both scientific and commercial use are of considerable scope.
Project Coordinator: Simone Giusti (Sigma Ingegneria srl).
Partnership: ICCOM-CNR, SIGMA INGEGNERIA S.R.L. (project leader), MDM TEAM S.R.L. DMG ENGINEERING S.R.L., IPCF-CNR.
ICCOM participants: Vincenzo Palleschi, Stefano Legnaioli.
Financed by: Tuscany Region through program POR CREO FESR TOSCANA 2014-2020 Azione 1.1.5 – Sub-azione a1 Bandi R&S 2020 'Progetti di ricerca e sviluppo delle MPMI' (Bando 2).
Project total budget: 666.988,73 €
ICCOM total budget: 67.529,77 €