Collaborations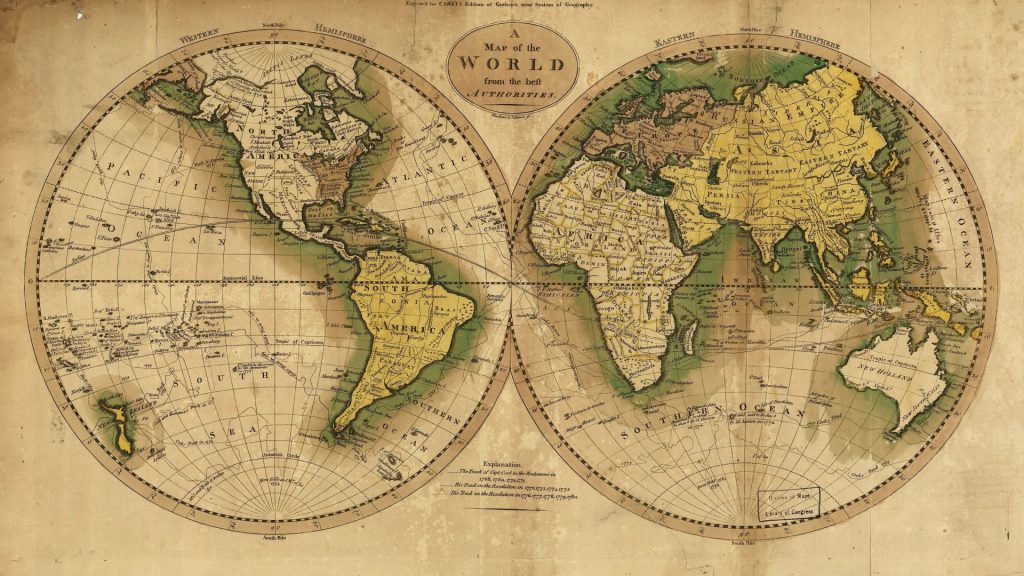 In 2021, CNR-ICCOM established collaboration agreements with 240 different institutions such as universities (124), public and research bodies (47), private bodies and companies (34), foundations, ONLUS and consortia (4) and other CNR institutes. (31). ICCOM's international activity is excellent, represented by agreements with 58 European and 29 extra-European universities, 26 European and 5 extra-European public and research bodies, 3 industrial and private European partners and 4 extra-European ones.
At a European level, collaborations with Spanish (13), French (12), German (15) and British (11) institutions are the most represented. Worldwide, the main collaborations have been  established with the USA (13), including prestigious American universities (Columbia, Virginia, Caltech, Texas A&M, Mississippi, Storrs, Brown, Northwestern, Washington) and with a national laboratory (Pacific Northwestern National Laboratory). Collaborations are also active with Canadian (NRC Ottawa), Brazilian (Brasilia, Rio Grande do Sul, Paraná), Russian (RAS, Kazan State University), Chinese (Xiangtan, Zhejiang, Dalian, Ludong), Indian (Kerala, Vellore) institutions and more recently with countries such as South Africa (University of the Witwatersrand, Johannesburg), Israel (Technion Haifa) and in the Middle East with countries such as Iran (Isfahan), Qatar (Qatar University, Doha) and Jordan (University of Jordan).
Numerous active scientific collaborations are active with researchers from the Italian National Research Council belonging to other institutes of the DSCTM and other Departments and with institutions belonging to other public research bodies, both Italian (ENEA, INFM, experimental institutes) and foreign (MPI, CNRS, CSIC, RAS). Finally, a conspicuous number of collaborations are active with various Italian and foreign companies (34). Over the years, research contracts have been signed with Italian and foreign industries including for example Altair Chimica SPA, Colorobbia Italia SPA, Enel Green Power SPA, Italmatch Chemicals SPA, Sotacarbo SRL, Nippon Kodoshi Corporation, Klopman International SRL, Solvay Polymers.
Principal Collaborations 2021
| | | |
| --- | --- | --- |
| Institution name | Nation | Type of Institution |
| European Network of Materials Research Centers (ENMat) | EU | European cluster |
| Consorzio InterUniversitàrio Nazionale per la Scienza e Tecnologia dei Materiali (INSTM) | Italy | Consortium |
| Consorzio Nazionale Raccolta e Riciclo (COBAT) | Italy | Consortium |
| AOU Careggi Firenze | Italy | Public body |
| AOU Le Scotte Siena | Italy | Public body |
| Biblioteca Nazionale Centrale di firenze | Italy | Public body |
| BIOFORSK | Italy | Public body |
| Center for Quantum nanoscience, Seoul, Korea | South Korea | Public body |
| CREA – SIV – Consiglio per la Ricerca in Agricoltura e l'analisi dell'economia agraria | Italy | Public body |
| DESY – Deutsches Elektronen-Synchrotron | Germany | Public body |
| Institut For Energiteknikk | Norway | Public body |
| Istituto di Istruzione superiore Ugo Mursia, Palermo | Italy | Public body |
| Istituto per lo Studio, la Prevenzione e la Rete Oncologica (ISPRO) | Italy | Public body |
| Jozef Stefan Institute | Slovenia | Public body |
| Karlsruher Institut Fuer Technologie, Karlsrue | Germany | Public body |
| Madrid Institute for Advanced Studies | Spain | Public body |
| Oculistica dell'Ospedale Careggi – Firenze | Italy | Public body |
| Polo Museale della Toscana | Italy | Public body |
| Russian Academy of Sciences | Russia | Public body |
| Source Optimisée de Lumière d'Énergie Intermédiaire du LURE, SOLEIL synchrotron facility | France | Public body |
| The Norwegian Institute of Bioeconomy Research | Norway | Public body |
| Polish Academy o Science (PAN), Warsaw | Poland | Public research institution |
| Boreskov Institute of Catalysis | Russia | Public research institution |
| Centro per le Biotecnologie Biomolecolari – Istituto Italiano di Tecnologia (IIT) | Italy | Public research institution |
| Chimie Paristech – PSL, L'école Nationale Supérieure De Chimie De Paris | France | Public research institution |
| CNRS | France | Public research institution |
| Columbia University | USA | Public research institution |
| Consejo Superior De Investigaciones Científicas (CSIC) | Spain | Public research institution |
| Czech Academy of Sciences | Czech Republic | Public research institution |
| Ecole Polytechnique Federale De Lausanne | Switzerland | Public research institution |
| ENEA | Italy | Public research institution |
| ETH Zürich | Switzerland | Public research institution |
| Forschungszentrum Jülich, Erlangen, Germany | Germany | Public research institution |
| Fraunhofer Institute for Manufacturing Technology and Advanced Materials IFAM, Dresden | Germany | Public research institution |
| Hungarian Academy of Science | Hungary | Public research institution |
| ICMCB – Institut de Chimie de la Matière Condensée de Bordeaux | France | Public research institution |
| INFN – Frascati National Laboratories, Frascati (Roma) | Italy | Public research institution |
| Institut Charles Gerhardt Montpellier, UMR 5253 CNRS-UM-ENSCM | France | Public research institution |
| Institute Of Organic Chemistry, Centre of Phytochemistry – Bulgarian Academy Of Sciences, Sofia (Bulgaria) | Bulgaria | Public research institution |
| Istituto di Scienze della Vita della Scuola Superiore Sant'Anna | Italy | Public research institution |
| Istituto nazionale di fisica nucleare (INFN) | Italy | Public research institution |
| Istituto Nazionale di Geofisica e Vulcanologia – Sezione La Spezia | Italy | Public research institution |
| LENS – European Laboratory for Non-Linear Spectroscopy | Italy | Public research institution |
| Max Planck Institute | Germany | Public research institution |
| National Research Council of Canada – NRC-CNRC | Canada | Public research institution |
| Pacific Northwestern National Laboratory | USA | Public research institution |
| VINCA Institute of Nuclear Physics | Serbia | Public research institution |
| Victoria & Albert Museum | UK | Foundation |
| Opera della Primaziale Pisana | Italy | No Profit Organization |
| European Synchrotron Radiation Facility (ESRF) | EU | International organization |
| IUPAC-International Union of Pure and Applied Chemistry | International | International organization |
| Greenswitch S.R.L | Italy | Cooperative |
| Laboratori Archa S.R.L | Italy | Cooperative |
| ALESCO Srl | Italy | Holding Company |
| Altair Chimica Spa | Italy | Holding Company |
| CISA Spa | Italy | Holding Company |
| Colorobbia Italia S.P.A. | Italy | Holding Company |
| Condensia Quimica | Spain | Holding Company |
| Coval Energy, Paesi Bassi | The Netherlands | Holding Company |
| Endostart | Italy | Holding Company |
| ENEL GREEN POWER SPA | Italy | Holding Company |
| ERREDUE SPA | Italy | Holding Company |
| Faggi Enrico S.p.A. | Italy | Holding Company |
| Italmatch Chemicals S.p.A., Sede di Arese | Italy | Holding Company |
| Leonardo SPA | Italy | Holding Company |
| MAE SPA | Italy | Holding Company |
| Nippon Kodoshi Corporation | Japan | Holding Company |
| Solvay Specialty Polymers | Italy | Holding Company |
| Stelar | Italy | Holding Company |
| FAHRENHEIT Gmbh | Germany | Holding Company |
| Sorption Technologies GmbH | Germany | Holding Company |
| Cicci Research s.r.l. | Italy | Limited Liability Company |
| Danger & Safety S.r.l. | Italy | Limited Liability Company |
| EDInnovation SrL | Italy | Limited Liability Company |
| ENECOM S.R.L. | Italy | Limited Liability Company |
| FORETHINKING srl | Italy | Limited Liability Company |
| I&S s.r.l. | Italy | Limited Liability Company |
| International Tin S.r.l. | Italy | Limited Liability Company |
| Klopman International Srl | International | Limited Liability Company |
| LMPE S.r.l. | Italy | Limited Liability Company |
| Sotacarbo Srl | Italy | Limited Liability Company |
| Enthought Ltd., Cambridge United Kingdom | UK | Research Company |
| Scapigliato S.r.l. | Italy | Public-private joint holding |
| Echolight spa | Italy | Spin-off Company |
| Mediteknology srl | Italy | Spin-off Company |
| Istituto dei Materiali per l'Elettronica ed il Magnetismo (CNR-IMEM) | Italy | CNR Institute |
| Istituto di Bioscienze e Biorisorse (CNR-IBBR) | Italy | CNR Institute |
| Istituto di Biostrutture e Bioimmagini (CNR-IBB) | Italy | CNR Institute |
| Istituto di Chimica della Materia Condensata e di Tecnologie per l'Energia (CNR-ICMATE) | Italy | CNR Institute |
| Istituto di Cristallografia (CNR-IC) | Italy | CNR Institute |
| Istituto di Fisica Applicata "Nello Carrara" (CNR-IFAC) | Italy | CNR Institute |
| Istituto di Fisiologia Clinica (CNR-IFC) | Italy | CNR Institute |
| Istituto di geoscienze e georisorse (CNR-IGG) | Italy | CNR Institute |
| Istituto di Nanotecnologia (CNR-NANOTEC) | Italy | CNR Institute |
| Istituto di Neuroscienze (CNR-IN) | Italy | CNR Institute |
| Istituto di Ricerca sugli Ecosistemi Terrestri (CNR-IRET) | Italy | CNR Institute |
| Istituto di Ricerca sulle Acque (CNR-IRSA) | Italy | CNR Institute |
| Istituto di Scienza e Tecnologie dell'Informazione "A. Faedo" (CNR-ISTI) | Italy | CNR Institute |
| Istituto di scienze e tecnologia dei materiali ceramici (CNR-ISTEC) | Italy | CNR Institute |
| Istituto di Scienze e Tecnologie Chimiche "Giulio Natta" (CNR-SCITEC) | Italy | CNR Institute |
| Istituto di Scienze e Tecnologie Molecolari (CNR-ISTM) | Italy | CNR Institute |
| Istituto di Scienze Marine (CNR-ISMAR) | Italy | CNR Institute |
| Istituto di Strutture della Materia (CNR-ISM) | Italy | CNR Institute |
| Istituto di Tecnologie Avanzate per L'Energia "Nicola Giordano" (CNR-ITAE) | Italy | CNR Institute |
| Istituto Nanoscienze (CNR-NANO) | Italy | CNR Institute |
| Istituto Nazionale di Ottica (CNR-INO) | Italy | CNR Institute |
| Istituto Officina dei Materiali (CNR-IOM) | Italy | CNR Institute |
| Istituto per i Polimeri, Compositi e Biomateriali (CNR-IPCB) | Italy | CNR Institute |
| Istituto per i Processi Chimico Fisici (CNR-IPCF) | Italy | CNR Institute |
| Istituto per la BioEconomia (CNR-IBE) | Italy | CNR Institute |
| Istituto per la Microelettronica e Microsistemi (CNR-IMM) | Italy | CNR Institute |
| Istituto per la Protezione Sostenibile delle Piante (CNR-IPSP) | Italy | CNR Institute |
| Istituto per la Scienza e Tecnologia dei Plasmi (CNR-ISTP) | Italy | CNR Institute |
| Istituto per la Tecnologia delle Membrane (CNR-ITM) | Italy | CNR Institute |
| Istituto per lo Studio dei Materiali NanoStrutturati (CNR-ISMN) | Italy | CNR Institute |
| Istituto per lo Studio delle Macromolecole (CNR-ISMAC) | Italy | CNR Institute |
| Aarhus Universitet | Denmark | University |
| Brown University | USA | University |
| Budapest University of Technology and Economics | Hungary | University |
| California Institute of Technology | USA | University |
| Charles University Prague | Czech Republic | University |
| Dalian University of Technology | China | University |
| Danish Technical University (DTU) | Denmark | University |
| Departament of Physical Chemistry – University of the Basque Country (UPV/EHU) | Spain | University |
| Department of Biochemistry, Virginia Tech | USA | University |
| Department of Chemistry and Biochemistry, University of Bern | Switzerland | University |
| Department of Chemistry, NTNU Norwegian University of Science and Technology | Norway | University |
| Department of Health Sciences, Università della "Magna Graecia" di Catanzaro | Italy | University |
| Department of Mechanical and Industrial Engineering, College of Engineering, Qatar University, Doha | Qatar | University |
| Department of Physics, University of Basel | Switzerland | University |
| Dipartimento di Chimica e Tecnologie Chimiche, Univerisità della Calabria | Italy | University |
| Dipartimento di Fisica e Astronomia – Università di Catania | Italy | University |
| Dipartimento di Scienze Biomolecolari (DISB), Università di Urbino Carlo Bo | Italy | University |
| Dipartimento di Scienze e Tecnologia – Università del Sannio | Italy | University |
| Dresden Center of Computational Materials Science, Technische Università̈t Dresden | Germany | University |
| DTU Chemistry, Technical University of Denmark | Denmark | University |
| Friedrich-Alexander-Universität Erlangen Department Chemie und Pharmazie | Germany | University |
| Heriot-Watt University Glasgow | UK | University |
| Institut fur Analytische Chemie und Radiochemie Universitaet Innsbruck | Austria | University |
| Institute Materials and Systems for Sustainability, Nagoya University | Japan | University |
| Isfahan University of technology, Isfahan | Iran | University |
| Johann Wolfgang Goethe Universitaet | Germany | University |
| King's College London | UK | University |
| Kirensky Institute of Physics – Federal Research Center KSC Siberian Branch Russian Academy of Sciences | Russia | University |
| Kungliga Tekniska Hogskolan (KTH) | Sweden | University |
| Leibniz-Institut für Polymerforschung Dresden | Germany | University |
| MG University: Mahatma Gandhi University Kerala | India | University |
| Norges Teknisk-Naturvitenskapelige Universitet NTNU, Trondheim | Norway | University |
| Northwestern University, Evanston, IL | USA | University |
| Palacký University in Olomouc | Czech Republic | University |
| Pennsylvania State University | USA | University |
| Politecnico Di Bari – Dip. di Ingegneria delle Acque e di Chimica | Italy | University |
| Politecnico di Milano | Italy | University |
| Princeton University | USA | University |
| RWTH Aachen University | Germany | University |
| School of Civil Engineering, Vellore Institute of Technology, India | India | University |
| School of Engineering, Newcastle University, UK | UK | University |
| School of Physics and Optoelectronics Engineering, Ludong University | China | University |
| Scuola Internazionale Superiore di Studi Avanzati SISSA Trieste | Italy | University |
| Seconda Università degli Studi di Napoli | Italy | University |
| Sorbonne Université | France | University |
| Stockholm University | Sweden | University |
| Technion – Israel Institute of Technology, Haifa | Israel | University |
| Technische Universität Wien | Austria | University |
| Texas A&M University | USA | University |
| The University of Edinburgh | UK | University |
| The University of Manchester – Department of Chemical Engineering and Analytical Sciences | UK | University |
| Trinity College Dublin | EIRE | University |
| UFRJ-Universidade Federal do Rio de Janeiro | Brazil | University |
| Un. Mediterranea di Reggio Calabria – Dip. Ingegneria Civile, Energia, Ambiente e Materiali | Italy | University |
| Universidad Autonoma de Madrid | Spain | University |
| Universidad Complutense de Madrid | Spain | University |
| Universidad de Guanajuato | Mexico | University |
| Universidad de Malaga | Spain | University |
| Universidad de Vigo | Spain | University |
| Universidad de Zaragoza – Instituto de Nanociencia de Aragón | Spain | University |
| Universidade de Brasilia | Brazil | University |
| Universidade Federal do Paraná (UFPR) | Brazil | University |
| Universidade Federal do Rio Grande do Sul | Brazil | University |
| Università' Ca' Foscari Venezia | Italy | University |
| Università Campus Bio-medico di Roma | Italy | University |
| Università degli Studi del Piemonte Orientale 'Amedeo Avogadro', Alessandria | Italy | University |
| Università degli Studi del Salento Lecce | Italy | University |
| Università degli Studi dell'Aquila | Italy | University |
| Università' degli Studi dell'Insubria | Italy | University |
| Università' degli Studi di Bari "Aldo Moro" | Italy | University |
| Università degli Studi di Bologna | Italy | University |
| Università degli Studi di Camerino | Italy | University |
| Università' degli Studi di Firenze | Italy | University |
| Università degli Studi di Foggia | Italy | University |
| Università degli Studi di Genova | Italy | University |
| Università degli studi di Messina | Italy | University |
| Università degli Studi di Milano | Italy | University |
| Università' degli Studi Milano Bicocca | Italy | University |
| Università degli Studi di Modena e Reggio Emila | Italy | University |
| Università degli Studi di Padova | Italy | University |
| Università degli Studi di Palermo | Italy | University |
| Università degli studi di Parma | Italy | University |
| Università degli Studi di Pavia | Italy | University |
| Università degli Studi di Perugia | Italy | University |
| Università degli Studi di Pisa | Italy | University |
| Università degli Studi di Roma La Sapienza | Italy | University |
| Università degli Studi di Roma, Tor Vergata | Italy | University |
| Università degli Studi di Siena | Italy | University |
| Università degli studi di Torino | Italy | University |
| Università degli Studi di Trieste | Italy | University |
| Università degli Studi Federico II di Napoli | Italy | University |
| Università di Biskra, Algeria | Algeria | University |
| Université Rennes I | France | University |
| Universitat Autonoma de Barcelona (UAB) | Spain | University |
| Universitaet Bielefeld | Germany | University |
| Universitat de Valencia | Spain | University |
| Universitat Politecnica De Catalunya, Barcellona | Spain | University |
| Université de Lorraine | France | University |
| Université de Nantes | France | University |
| Université de Rouen Normandie | France | University |
| Université de Strasbourg | France | University |
| University College London | UK | University |
| University of Amsterdam UvA | The Netherlands | University |
| University of Chemistry and Technology, Prague, Czech Republic | Czech Republic | University |
| University of Connecticut, Storrs, USA | USA | University |
| University Of Durham | UK | University |
| University of Graz | Austria | University |
| University of Grenoble Alpes, Grenoble | France | University |
| University of Groningen | The Netherlands | University |
| University of Jordan, School of Science, Department of Chemistry | Jordan | University |
| University of Jyvaskyla | Finland | University |
| University of Mississippi Medical Center | USA | University |
| University of Oviedo | Spain | University |
| University of Peloponnese (Patras) | Greece | University |
| University of Regensburg | Germany | University |
| University of Stuttgart | Germany | University |
| University of Surrey, Guildford, Surrey | UK | University |
| University of the Witwatersrand, Johannesburg | South Africa | University |
| University of Virginia | USA | University |
| University of Washington-Department of Chemistry | USA | University |
| Warwick University | UK | University |
| Wroclaw University | Poland | University |
| Xiangtan University, School of Chemical Engineering | China | University |
| Zhejiang University, Zhejiang, China | China | University |