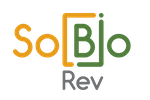 Abstract: The overall objective is to develop a configuration based on renewables that allows covering all heating and cooling demand and a variable electricity demand (from zero up to even 100%) in a cost-effective manner.
This configuration is based on solar, ambient and bioenergy, while it is suitable to be installed in various buildings types and sizes without any geographical restriction. CNR ICCOM contribution regard the development of dynamic FEM models able to simulate the coupled heat and mass transfer processes in adsorbent coated beds to be used in adsorption heat pumps.
Coordinator: Sotirios Karellas (National Technical University of Athens).
Partnership: ICCOM-CNR, ITAE-CNR, National Technical University of Athens (EL), Friedrich-Alexander-Universitaet Erlangen Nuernberg (DE), Fahrenheit GmbH (DE), T.E.A.V.E ltd (EL), Akotec Produktionsgesellschaft (DE), Universidad de Lleida (ES), Daikin airconditioning hellas (EL), University of Dussex (UK), DBC Europe (BE), Techlink (BE), Karlsruher Institut fuer Technologie (DE), Otego GmbH (DE), Ökofen Forschungs-undentwicklungsgesmbh (AT), Strabag belgium (BE), UNIME.
ICCOM participants: Angelo Freni.
Financed by: EC Horizon 2020 research and innovation programme – H2020-LC-SC3-RES-4-2018, grant agreement No 814945.
Project total budget: € 4.790.536,25
ICCOM total budget: € 29.200,00