RELIABLE
Title: Metals Recovery from End-of-life Lithium batteries.
ICCOM Principal Investigator: Andrea Marchionni.
Project type: National.
Duration: 01/02/2022-30/01/2024.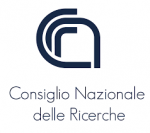 Abstract: Lithium batteries are ubiquitous in electronic devices and have allowed the development of modern electric and hybrid cars. However, they will become unsustainable within a few decades in the absence of recycling strategies and by perpetuating linear production logic. The RELIABLE project aims to go beyond the state of the art by developing, according to the logic indicated by the European GREEN DEAL, an entirely hydrometallurgical process for the treatment and recovery of LIB metals.
Coordinator: Andrea Marchionni
ICCOM participants: Jonathan Filippi, Hamish Miller
Partnership: ICCOM-CNR, Milano Bicocca University, and University of Siena.
Financed by: CNR through Progetti@CNR.
Project total budget: 106.440 €.
ICCOM total budget: 106.440 €.