Publications Stats – Collaborations
In this page are summarized the principal statistic data related to CNR-ICCOM collaborations, resulting in publications issued in the period 2016-2022 (source: Clarivate InCites, last dataset update: 20th September 2022).
Top Collaborating Organizations – Who are most frequent collaborating organizations?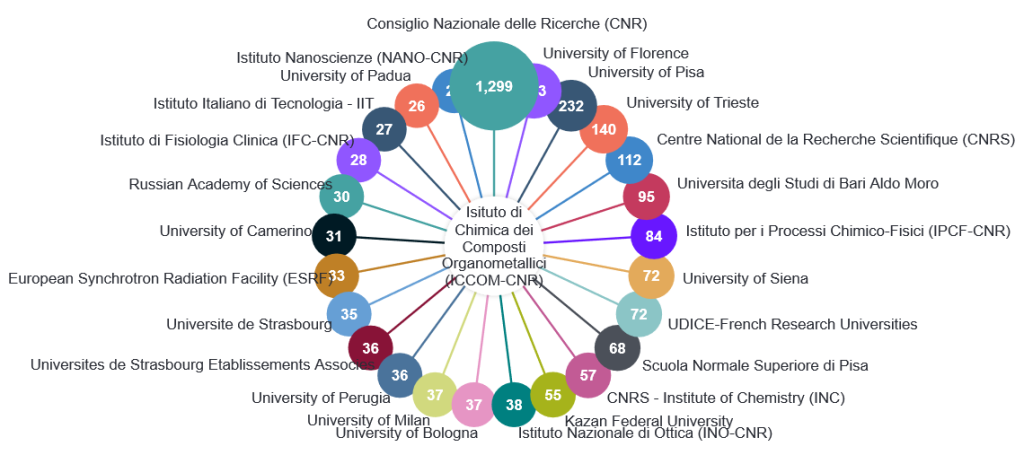 Collaborations by Country/Region – Where are co-authors located?