PRIN 2015
Titolo: MONITORING, CONSOLIDATION, PRESERVATION AND PROTECTION OF CULTURAL HERITAGE
ICCOM Principal Investigator: Stefano Legnaioli
Project Type: National
Duration: 05/02/2017-04/02/2020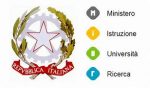 Abstract: The word "cultural heritage" is often associated, erroneously, to an artistic production of ancient artifact. Today there are many examples of objects and artworks that can be considered among the cultural heritage and require the same attention for what concerns their degradation and conservation. They are made of different materials, often newly introduced and therefore not deeply investigated. The purpose of the project is to study some of the major classes of materials – polymers, metals, concrete blocks and building materials – relatively to the aspects concerning the monitoring of the degradation, the problems of conservation, durability and the consequent increase of the life of the artwork. New intervention protocols will be studied; new intelligent and innovative sensors able to monitor in real time the conditions of the article according to the environmental variables will be analysed.
Partnership: University of Palermo, Polythecnic of Milan,Polytechnic of Turin, ICCOM-CNR.
Other ICCOM participants: Francesca Cicogna, Emanuela Pitzalis, Emanuela Grifoni.
Financed by: MIUR (Project PRIN 2015WBEP3H_004 – PE8)
Project total budget: 472.000,00 €.
ICCOM budget: 110.000,00 €.