MOSAICOS
Title: Eco-Sustainable Interactive Mosaics
Principal Investigator: Caterina Fusco
Project Type: National – Apulia Region
Duration: 07/2018 – 04/2021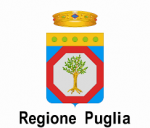 Abstract: The project aims to engage the Advanced Materials (KET 5) and the Micro and Nanoelectronics (KET 1) for the development of interactive digital mosaics environmentally sustainable. For instance, Mosaicos aims to develop: i) polyurethanes from vegetable raw materials for the realization of mosaics, carried out by means of the innovative technology of Digital Mosaic, trademark of Pepe & Con, the project leader, and ii) digital interactive mosaics based on the hardware platforms and proprietary software, including embedded control systems.
Partnership: Pepe & Con S.r.l. – SME/ Leading Partner, 2) WPS – WARMPIESOFT S.r.l. (WPS) – PMI, 3) CMT Circuitistampati.it S.r.l. (CMT) – SME, 4) Tecnolab S.r.l.(TECNOLAB) – PMI, 5) Geovis S.r.l. (GEOVIS) – SME, 6) Sidea Group S.r.l. (SIDEA) – Start Up Innovativa, 7) Nextome S.r.l. (NEXTOME) – Start Up Innovativa, 8) National Research Council (CNR): ICCOM-IPCF-Nanotec – Research Institution, 9) University of Bari (UNIBA) – Research Institution.
ICCOM Participants: Caterina Fusco, Annarita Armenise.
Sponsored by: Apulia Region, project code HOQ3PM3.
Estimated financial contribution (overall): 1,300,000 €
Estimated financial contribution (ICCOM): 150.000 €