Greenswitch – CNR
Title: Synthesis of Polyols from Vegetal Oils
Principal Investigators: Caterina Fusco
Project Type: National – Basilicata Region
Duration: 09/2017-09/2018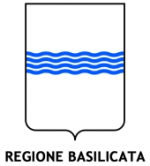 Abstract: The Research Project will involve the study of environmentally benign metal complexes for the synthesis of bio-based polyurethanes.
Partnership: Greenswitch S.R.L.; University of Bari; University of Basilicata; Alsia (Agenzia Lucana di Sviluppo e di Innovazione in Agricoltura) – Basilicata Region, ICCOM – CNR.
ICCOM Participants: Caterina Fusco, Annarita Armenise.
Financed by: Basilicata Region (Project No. 227179).
Financial contribution (overall): 12,000,000 €
Financial contribution (ICCOM): 50,000. €