Dr. M. Peruzzini awarded the Ziegler Natta Lecture 2021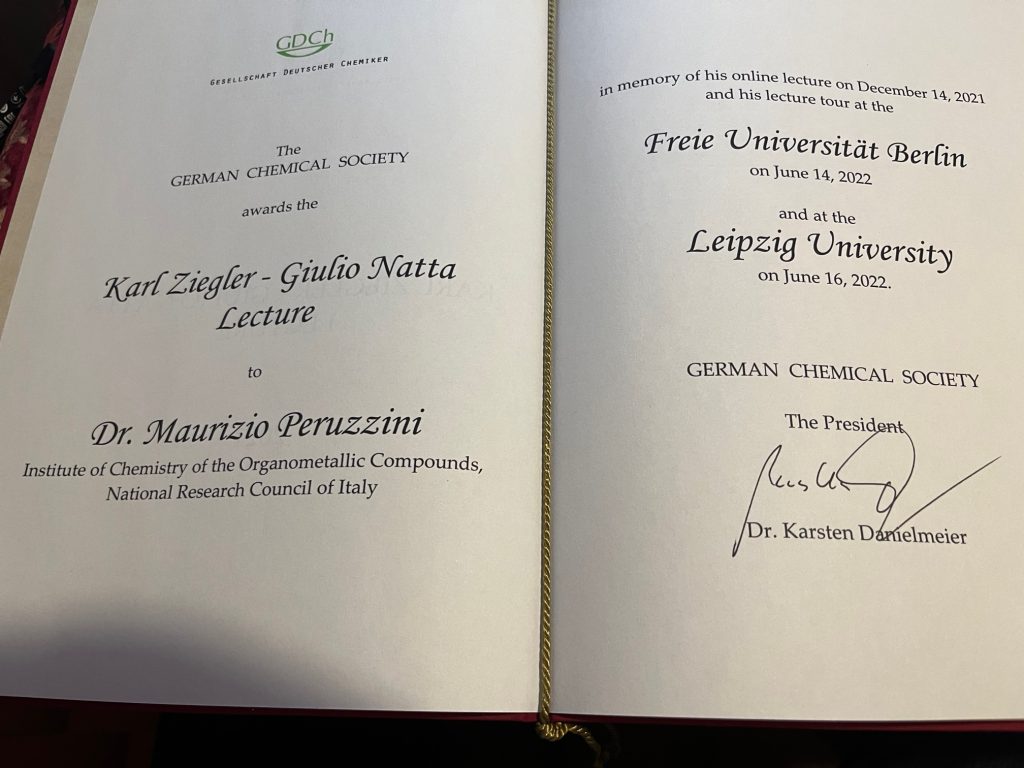 Dr. Maurizio Peruzzini, former Director of CNR-ICCOM and DSCTM-CNR, has been awarded the prestigious Karl Ziegler Giulio Natta Lecture 2021, following the prize conferred by the Gesellschaft Deutscher Chemiker (GDCh). The seminar, entitled:
"From white to black phosphorus, a journey of an inorganic chemist between the allotropes of a bewildering element"
was held online on 13th December 2021 at 17.00.
Information and access to the link: https://en.gdch.de/gdch/name-lectures.html
The Prize was awarded in person to Dr Peruzzini at the Leipzig University on 16th June 2022.