BRIGHT NIGHT 2022 – The Colours of Energy – Florence, 30/09/2022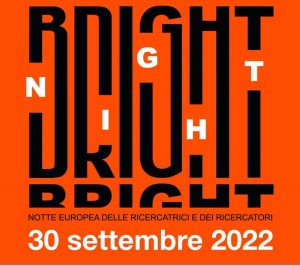 CNR-ICCOM Firenze participates in the 2022 edition of BRIGHT NIGHT with a demonstration stand in Piazza S.S. Annunciata in Florence, on 30/09/2022 starting at 5.00 pm. CNR-ICCOM researchers will talk about the important role of Chemistry in the development of new photovoltaic technologies that will allow for alternatives to traditional photovoltaics. Solar cells with dyes (DSSC) will be made available to the public: semi-transparent photovoltaic devices of various colors that are supported on glass and produce current thanks to dyes produced in the ICCOM laboratories with sustainable techniques.
The activity aims to stimulate and contextualize the discussion on the energy problem and the production of energy from sustainable sources. It will be possible to easily visualize the conversion of light into electricity by understanding the principle of operation of Dye-Sensitized Solar Cells (DSSC). The cells are a photovoltaic technology inspired by photosynthesis and use natural or synthetic molecules that are able to absorb specific wavelengths of sunlight or artificial light.
For more information:
http://www.area.fi.cnr.it/index.php/it/news-list/226-bright-night-la-notte-europea-delle-ricercatrici-e-dei-ricercatori-in-toscana