Art and Science: a renewed synergy between CNR-ICCOM and OPA
The treasures and goldsmiths of the Museo dell'Opera del Duomo in Pisa, the magnificent painted canvases and panels, the frescoes, the sculptures, the stones, the masonry, the mosaics, are just some of the works object of study and investigation by the researchers from the CNR-ICCOM Institute of Pisa (Simona Raneri, Giulia Lorenzetti, Stefano Legnaioli, Vincenzo Palleschi) who, through the use of innovative, portable and non-invasive instruments, try to investigate the invisible.
The primary objective of the diagnostic investigations conducted on the works of art preserved in the structures of the Monumental Complex and the Museums of the Opera della Primaziale Pisana is to support the constant work of the restorers by investigating the nature of the raw materials, the executive techniques, the state of conservation, but also to reveal hidden and unexpected details, in a continuous enrichment of historical-artistic and scientific knowledge.
The collaboration between ICCOM-CNR researchers and the Opera della Primaziale Pisana, recently formalized in an agreement stipulated between the two institutions, is the result of a cultural and operational investment that aims to create positive synergies and has a concrete impact on the international scene. through scientific dissemination, but also in the area through activities with university and secondary school students.
On La Nazione newspaper on Sunday 20 November 2022 – in the main news – the recent diagnostic campaign conducted on San Girolamo del Lomi, which will soon be relocated to the Camposanto.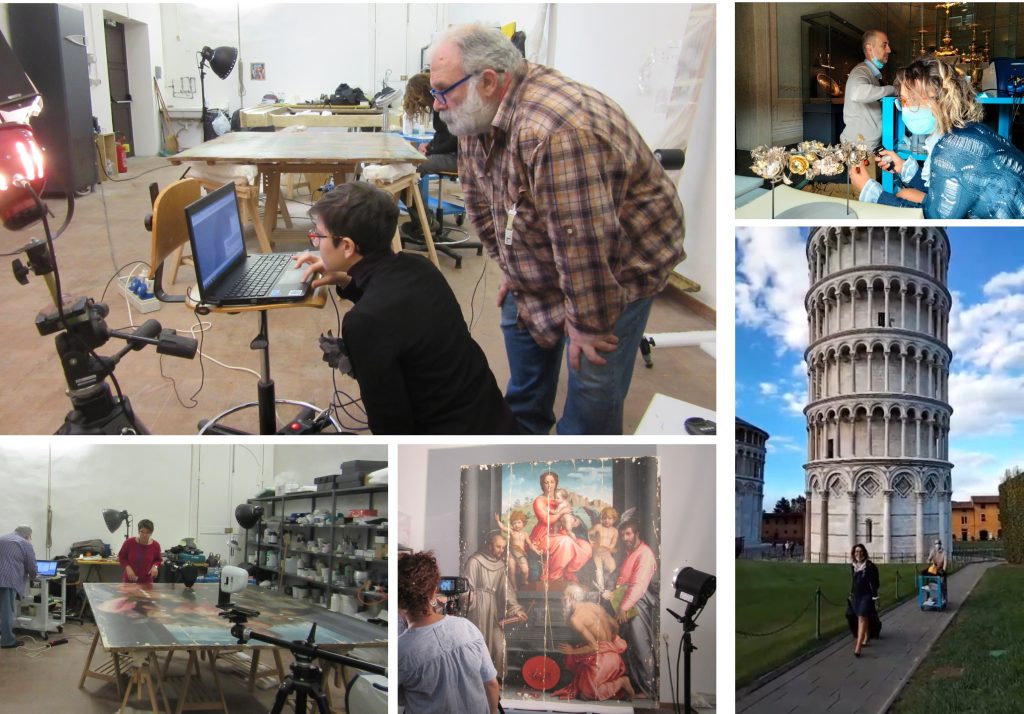 More information (in Italian) at:
https://www.opapisa.it/notizie/camposanto-il-restauro-del-san-girolamo-di-aurelio-lomi/