Francesco Vizza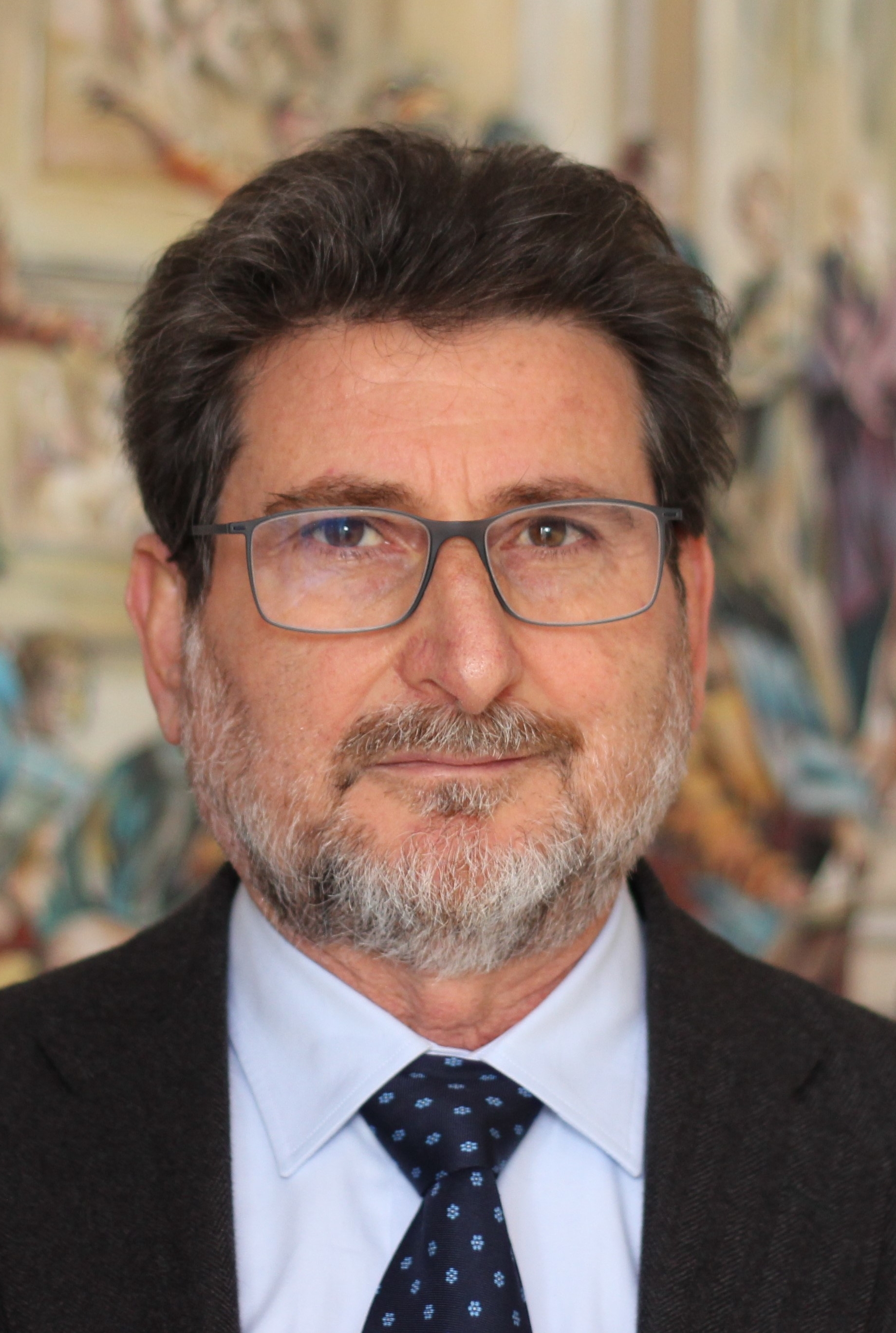 Short profile
Francesco Vizza is the Director of CNR-ICCOM, Florence, Italy.
Author of 217 peer-reviewed publications in qualified international journals, 35 patents, 2 monographs, 9 chapters in specialized books, >200 presentations at International and National Chemical Meetings.
Francesco Vizza is scientific director of the Laboratory of Advanced Energy Materials (LAEM@ICCOM).
Current research interests
Electrocatalysts for Fuel Cells (DAFC and PEMFC).
Electroreforming for hydrogen production from renewable resources (alcohols).
Electrocatalysts for solar fuel production.
Electrocatalysts for the reduction of CO2 to fuels and chemicals.
Direct electrochemical oxidation reaction of alcohols at medium-high temperature (150-200 °C).
Development of photocatalysts for H2 evolution.
Catalysts for hydrogen evolution by controlled hydrolysis or thermolysis of metal hydrides.
Recovery of Metals from waste Lithium Batteries.
Unique expertise in the field of molecular electrocatalysts: Organometallic Fuel cells (OMFC) and Organometallic Electroreformers (OMER).
In addition to standard electroless procedures, non-conventional techniques are also being developed for the synthesis of nanostructured metal electrocatalysts. These comprise spontaneous deposition processes, pulse electrodeposition and preparation of open-shell nanoparticles. A fully equipped electro-mechanical workshop is available for the construction of monoplanar cell hardware and small stacks (PEMFC, DAFC and PEM electrolyzers) in either acidic or alkaline environment as well as assembly of portable and stationary power generators based on PEMFC or DAFC stacks.
Curriculum Vitae et Studiorum
Address: Area di Ricerca CNR di Firenze, via Madonna del Piano 10 50019, Sesto Fiorentino, Firenze. Tel. (+39) 0555225286 - 0555225239, Fax (+39) 0555225203, Mobile 3204317188. e-mail francesco.vizza@iccom.cnr.it.
Date and place of birth: 07-04-1957 Cirò (KR), Nationality: Italian.
Education: Italian University degree (Laurea) in Biology, December 1982. University of Florence (Italy).
Career/Employment:
1982-1985: Post graduate researcher at the University of Florence, Department of Chemistry.
1986-2010: Technician, Researcher and Senior Researcher at the Istituto di Chimica dei Composti OrganoMetallici (ICCOM)-CNR, Florence, Italy.
2010-present: Research Director at the Istituto di Chimica dei Composti OrganoMetallici (ICCOM)-CNR, Florence, Italy.
2012 and 2019: Qualified as Full Professor in the field of "Fundamentals of Chemical Sciences and Inorganic systems".
2019: Qualified as Full Professor in the field of "Industrial Chemistry".
2017 to present: Director of ICCOM.
Selected recent publications
Ren R., Wang X., Chen H., Miller A.H., Salam I,, Varcoe J.R., Wu X., Chen Y., Liao H-G., Liu E., Bartoli F., Vizza F., Jia Q., He Q.
Reshaping the Cathodic Catalyst Layer for Anion Exchange Membrane Fuel Cells: From Heterogeneous Catalysis to Homogeneous Catalysis
ANGEWANDTE CHEMIE - INTERNATIONAL EDITION, 2020 doi.org/10.1002/anie.202012547
Miller H.A., Pagliaro M.V., Bellini M., Varcoe, J.R., Vizza, F.
Integration of a Pd-CeO2/C anode with Pt and Pt-free cathode catalysts in high power density anion exchange membrane fuel cells
ACS APPLIED ENERGY MATERIALS, 2020, 3(10), pp. 10209–10214, https://doi.org/10.1021/acsaem.0c01998
Pagliaro M. V., Bellini M., Lavacchi A., Miller A.H., Bartoli C., Vizza F.
Phosphate stabilized PdCoP@Nifoam catalyst for self-pressurized H2 production from the electrochemical reforming of ethanol at 150 °C
JOURNAL OF CATALYSI 382 (2020) 237–246 doi.org/10.1016/j.jcat.2019.12.019
Passaponti M, Rosi L, Savastano M, Giurlani W, Miller HA, Lavacchi A, Filippi J, Zangari G, Vizza F, Innocenti M
Recycling of waste automobile tires: Transforming char in oxygen reduction reaction catalysts for alkaline fuel cells.
JOURNAL OF POWER SOURCES, 2009, vol. 427, p. 85-90, doi: 10.1016/j.jpowsour.2019.04.067
Rotundo L, Filippi J, Gobetto R, Miller HA, Rocca R, Nervi C, Vizza F
Electrochemical CO2 reduction in water at carbon cloth electrodes functionalized with a fac-Mn(apbpy)(CO)(3)Br complex.
CHEMICAL COMMUNICATIONS, 2019, vol. 55, p. 775-777, ISSN: 1359-7345, doi: 10.1039/c8cc08385a
Chen Y X, Gombac V, Montini T, Lavacchi A, Filippi J., Miller H A, Fornasiero, Vizza F
An increase in hydrogen production from light and ethanol using a dual scale porosity photocatalyst
GREEN CHEMISTRY, 2018, vol. 20, p. 2299–2307 -2307, ISSN: 1463-9262, doi: 10.1039/c7gc03508j
Miller, H. A.; Vizza, F.; Marelli, M.; Zadick, A.; Dubau, L.; Chatenet, M.; Geiger, S.; Cherevko, S.; Doan, H.; Pavlicek, R. K.; Mukerjee, S.; Dekel, D. R.
Highly Active Nanostructured Palladium-Ceria Electrocatalysts for the Hydrogen Oxidation Reaction in Alkaline Medium.
NANO ENERGY 2017, 33, 293–305 DOI: 10.1016/j.nanoen.2017.01.051.
H. A. Miller, A. Lavacchi, F. Vizza, M. Marelli, F. Di Benedetto, F. D'Acapito, Y. Paska, M. Page, D.R. Dekel
Pd/C-CeO2 anode catalyst for high performance platinum free anion exchange membrane fuel cells
ANGEW. CHEM. INT. ED. 55 (2016) 6004 - 6007: DOI: 10.1002/anie.201600647R1.
Y.X. Chen, A. Lavacchi, H.A. Miller, M. Bevilacqua, J. Filippi, M. Innocenti, A. Marchionni, W. Oberhauser, L. Wang, F. Vizza
Nanotechnology makes biomass electrolysis more energy efficient than water electrolysis
NATURE COMMUN 5:4036 (2014) DOI: 10.1038/ncomms5036
Y.X. Chen, A. Lavacchi, S.P. Chen, F. Di Benedetto, M. Bevilacqua, C. Bianchini, P. Fornasiero, M. Innocenti, M. Marelli, W. Oberhauser, S.G. Sun, F. Vizza
Electrochemical Milling and Faceting (ECMF): A Method for Size Reduction and Faceting of Palladium Nanoparticles
ANGEW CHEM. 51 (2012) 8500-8504
M. Bevilacqua, C. Bianchini, A. Marchionni, J. Filippi, A. Lavacchi, H.A. Miller, W. Oberhauser W., F. Vizza, Granozzi, L. Artiglia, S.P. Annen, F. Krumeich, H. Grützmacher
Improvement in the efficiency of an Organometallic Fuel Cell by tuning the molecular architecture of the anode electrocatalyst and the nature of the carbon support
ENERGY ENVIRON. SCI. 5 (2012) 8608-86
Recent Patents:
Vizza F, Miller H A, Folliero M G, Marchionni A, Filippi J.
"Hydrometallurgic processes for the treatment of lithium batteries and recovery of the metals contained therein."
PCT/IT2019/050013
Vizza Francesco, Cenci Giulio, Righi Ermanno, Sibani Fabrizio, Marchionni Andrea, Filippi Jonathan, Bianchini Claudio, Magnani Sabrina
"Apparatus for the production of Gas"
US 2015/0284246 A1; WO 2014/115178 A1; PCT/IT2013/000022
Cenci Giulio, Righi Ermanno, Sibani Fabrizio, Marchionni Andrea, Filippi Jonathan, Vizza Francesco, Bianchini Claudio, Magnani Sabrina
"Gas generator, in particular for gaseous hydrogen"
US 2015/0284246 A1; WO 2014/097334 A1; PCT/IT2012/000397
Vizza Francesco, Cenci Giulio, Filippi Jonathan, Bianchini Claudio, Marchionni Andrea
"Device for the generation of hydrogen, apparatuses that contain the device and their use"
WO 2013/021242 A1; PTWO 11254 filling date 16-09-2011
Vizza Francesco, Bianchini Claudio, Cenci Giulio, Filippi Jonathan, Marchionni Andrea
"Hydrogen generator, its realization and use"
WO 2013/021243 A1; PTWO 11255 filling date 16-09-2011;
Recent books:
Lavacchi, A; Miller, H; Vizza, F.
"Nanotechnology in Electrocatalysis for Energy"
Nanostructure Science and Technology 170, Springer Science+Business Media New, York, 2014, DOI: 10.1007/978-1-4899-8059-5_1
Bambagioni, V.; Bianchini, C; Vizza, F.
"Palladium nanostructured electrocatalysts for renewables conversion"
Lambert Academic Publishing, Gmb&Co. KG Sarbrucken, Germany 2012, ISBN: 978-3-659-24512-1